General Information - Dawn of War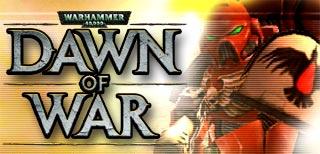 Due to the current and increasing popularity of the Dawn of War game series, |SFH| started a Dawn of War Clan (and Winter Assault / Dark Crusade / Soulstorm) section in Feb 2006.

If you are interested in becoming a member of our gaming community, post on our Dawn of War Clan recruitment forums here: Dawn of War, Dark Crusade, Winter Assault & Soulstorm Clan recruitment

Recruitment Drive - Dawn of War: Dark Crusade

With Dawn of War Dark Crusade finally released in the UK and a couple of weeks for us all to get up to speed with it, we can honestly say its EXCELLENT! The game feels alot more balanced now with the limiting of super vehicles such as predators and fire prisms, along with terminators etc, reducing the "Tank Rush" factor of the game considerably.

As such we are now looking to recruit heavily for our Dawn of War Clan, particularly people who can now play Dark Crusade (definately our new favourite). If you are interested in joining our Dawn of War Clan please click on the link below to visit our recruitment page and apply:


Latest News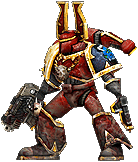 Just a quick update for y'all...

We have 3 official new players trialing for our Dawn of War clan, Mkoll (an unknown), Taters (a yank) and GreenieBob (a northerner!). Our multicultural clan expands even further... next thing ill be asking everyone to fill in a minorities form on joining!



A number of other CS players have also bought Dawn of War and like the rest of us, become hooked and joined up to the Dawn of War clan squad, including: Scotzman, Puss, Shadetail, Mash & Dud... though Mash and Dud are yet to sign up to play for the team. Scotzman has also taken over looking after recruitment for the Dawn of War clan and will be arranging practices and some matches over the coming weeks...

In other news, there is a new update coming out for Dawn of War soon which will change the balance of the game substantially... for further info click here:

http://dowp.mednickonline.com/modules/news/article.php?storyid=143


New DoW Section Created!
Due to the current and increasing popularity of Dawn of War within the clan and elsewhere, |SFH| are starting a Dawn of War clan section with the intention of playing a few matches online over the coming weeks...

Signups are available in the usual manner via the recruitment forums.

Our first team members are:

Demonboy
Uplink/Elysya
Mojo aka Ruffa
Sirwomble

More news soon!!!

Copyright ©2002-2022 Alex Galbraith
Version 2.2 Build 10