Battlefield 2142 Update 1.50 Final Release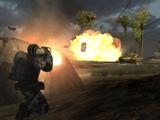 The new BF2142 patch is out and it's a massive 525 MB!

Download it from EA here: Battlefield 2142 1.5 Patch

If you are interested in becoming a member of our UK Battlefield 2142 Clan, post on our BF2142 Clan recruitment forums here: Battlefield 2142 Clan Recruitment

The official release data from EA is as follows:

After a successful open beta phase of Battlefield 2142 Update 1.50 and tweaks and updates being made based on feedback on the forums we have released the final version of Battlefield 2142 Update 1.50. Servers are being updated and the client files are now available for you to update and get into the new content.

As we mentioned with the Beta release we have added a number of new features and added new content to Update 1.50

FEATURES

- Added community maps, Wake Island 2142 and Operation Shingle
- Added the ability to use widescreen resolutions.
- Added No Vehicles mode.
- Added Conquest Assault mode.
- Changed the volume control for the Commander Voice Over on request of the esports community.
- Changes made to pod steering mechanism to improve control while limiting pod surfing.

FIXES

- Fixed the loading issue caused by corrupt Radial.cdb file
- Various changes made to prevent cheating.

Both The Sir. Community (www.sircommunity.com) and Jason Brice (www.MGXCLAN.com) have been hard at work implementing feedback from the Beta to improve and tweak their maps for final release.

WAKE ISLAND 2142 & OPERATION SHINGLE
Battlefield 2142 Patch 1.40 out now!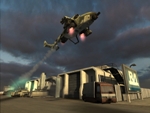 EA have announce the official release of patch 1.40 for BF2142. This update includes the final version of Highway Tampa for Battlefield 2142. You can download the update from the following locations:

Multiplay
i3D
Hypernia

FEATURES

- Added a new map - Highway Tampa.
- Added an autosave to kit customisations. After you customise a kit and spawn in with that kit, the customisation will be automatically saved until you change it and spawn in again. Note that you must spawn in with a particular kit for it to be saved.
- Titans will now spawn up to two gunships per side
- Squad Leaders no longer have to resupply to re-equip destroyed drones

CHANGES

- Exploit Fix: hardcoded the time limits of Orbital and EMP strikes.
- RDX Shotgun now detonates RDX, Motion Mines, AP Mines with minimum of 2 rounds.
- Ported EU Assault Rifle changes to the Best Buy unlock as well.
- Fixed LMG Left/Right Recoil
- Revised EU Assault Rifle Recoil
- Increased Clark rate of fire to match Herzog
- Fixed PAC shotgun attachment recoil to match other Herzogs
- Further adjustment to Squad Leader drones to prevent them accidentally killing the Squad Leader when deployed
- Further fix to prevent "pod surfing". Note that some pod movement will still be possible and is an intended gameplay mechanic to allow the player to have some small choice of landing site and to access rooftops
- Smoke from the CM3-N Radar Grenade deploys more quickly. The Radar range has been slightly increased and endures for the duration of the smoke effect.
- The CM3-N Radar Grenade may now be resupplied.
- The screening effectiveness of all smoke grenades has been significantly improved.
- Adjusted Talon heat source position to improve Gunship missile balance.
- Beta Feedback: Fixed the placement of an AA gun on Highway Tampa
- Beta Feedback: Improved the visuals of the swimming pool on Highway Tampa

If you are interested in becoming a member of our UK Battlefield 2142 Clan, post on our BF2142 Clan recruitment forums here: Battlefield 2142 Clan Recruitment

New Public Servers & TF2 Recruitment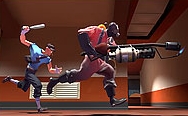 Aren't we just lovely people? Yes, I believe we are!

We would like to announce two new Source based public servers for your gaming pleasure! They are for Team Fortress 2 and Garry's Mod... and I'm glad to say that our TF2 server has been pretty much permanently full since we installed it!

We are also considering entering a team into Enemydown for Team Fortress 2, so if you are interested in joining a TF2 Clan then please apply via our TF2 Clan Recruitment process by clicking here: TF2 Clan Recruitment

The server details for our new Team Fortress 2 server and Garry's Mod server are available on our clan servers page. For your convenience however, here they are too:



 Team Fortress 2 UK Public
 Addr: sfh1.sentfromhell.com:27035
 IP: 85.234.152.59:27035

 Garry's Mod UK Public
 85.234.152.59:27040
 Addr: sfh1.sentfromhell.com:27040
New Counter Strike Source Clan Section Formed

|SFH| continue to expand with yet another game in its ever expanding belt! The addition of a Counter Strike Source clan section is will mean that we will be competing in both Counter Strike 1.6 and Counter Strike Source leagues on ED.

We are aiming for our newly formed Counter Strike Source clan to consist of about ten core players and compete in Enemydown.

Our Counter Strike Source clan practice is on Tuesday nights at 8pm (we almost all have day jobs), ED official matches at 9/9.30pm. If you want a PCW on another night then please give us AT LEAST a few hours notice!

If you are interested in becoming a member of our Counter Strike Source Clan, post on our Counter Strike Source Clan recruitment forums here: Counter Strike Source Clan recruitment




Counter Strike Source Server

|SFH| CS Source | www.sentfromhell.co.uk
Addr: sfh1.sentfromhell.com:27019
IP: 85.234.152.59:27019
Battlefield 2142 Northern Strike - More info!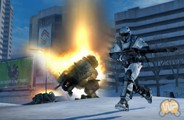 Here is some more news on the upcoming release of Battlefield 2142: Northern Strike :-

Battlefield 2142™: Northern Strike introduces two new vehicle types. The heavy IFV Goliath is a massive, slow-moving firing platform available to the EU. It is used to provide cover, as well as health and ammunition, to nearby infantry. The fast-moving hovering light IFV Hachimoto, available to the defending PAC only, is an efficient vehicle killer when staffed by a well coordinated pilot/gunner team.

With ten new unlocks and ten new awards, Battlefield 2142™: Northern Strike offers unprecedented persistence for a Booster Pack. The epic Titan mode introduced in Battlefield 2142™ is available on two maps, and for the first time in an urban setting. All maps also feature Conquest mode with the Conquest Assault Lines set-up, in which the attacking army now has to conquer all control points before taking the enemy's main base.
Key Features

* Fast–paced, infantry-focused gameplay boosts the intensity of the all-out war experience.
* Three new maps set in Europe, where snow-covered post-apocalyptic cities and a ridge in the Alps become the new battlegrounds.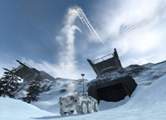 * Two brand-new vehicles designed to support infantry combat available in an asymmetrical set-up, with the hovering light IFV Hachimoto available to the PAC and the massive heavy IFV Goliath available to the EU.
* Increased persistence. Ten new rewards, one new pin and ten new unlock items at the top of the unlocks trees, available also on core game maps, take persistence to new levels. Unlock credits earned in the booster pack can also be used in the core game.
* Epic Titan mode available on two maps, and for the first time in a urban setting, for more intense Titan gameplay.


* Tweaked Conquest-assault gameplay (Assault Lines game mode) on all three maps creates more choke points and more heated battles.
* Horizontal podding gives infantry additional ways of moving across the maps quickly

As you can see, Battlefield 2142: Northern Strike is going to be AWESOME! We will most definately be making a purchse...

For further info and news as it happens, visit our Battlefield 2142 clan page!

Have a Very Merry Xmas!!!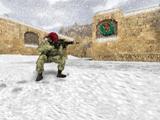 Just a quick announcement to confirm this years |SFH| Xmas break is Thursday (21st December) to Monday 1st Jan 2007 inclusive. This means this Thursday's practices will be the last this year.

I'm sure there will be plenty of people about over the Xmas and New Year period but we will start back fresh in the new year on Thursday 4th Jan 2007 and usual times from then. In the mean time vent will of course be available for regular gamage...

It has been a great year for everyone at |SFH| and the clan has gone from strength to strength. We celebrate our 5th birthday in 2007 and none of it would have been possible without the support of everyone involved. I hope that if everyone can continue with the same enthusiasm in months and years the to come, then |SFH| will continue to be a force to reckon with!

Finally, from everyone here at |SFH|, heres wishing you all great Xmas and a Happy New Year !!!
|SFH| Recruitment Drive Now On!!!
With the formation of several new squads in the last few weeks, |SFH| are now on a recruitment drive to get ready for some decent competition! We are currently recruiting for all sections, in particular our Battlefield 2142 Clan, our Dawn of War Dark Crusade Clan, our Company of Heroes Clan and finally, our World of Warcraft Guild.


If you would like to join these or any of our other clan sections, simply register on the forums and sign up here:


|SFH| Form Company of Heroes Clan Section!

Another clan section in our rapidly expanding gaming community has been formed! We are pleased to announce that as of yesterday we now have a fully fledged Company of Heroes Clan section...

More information to follow shortly, including links to buy Company of Heroes and other games at a ROCK BOTTOM PRICE! In the mean time however, we would like to announce the promotion of Mkoll to Company of Heroes Clan squad leader. He will be leading the drive to recruit new players into the squad. We all wish him the best of luck!

If you are interested in becoming a member of our Company of Heroes Clan, post on our Company of Heroes Clan recruitment forums here: Company of Heroes Clan Recruitment

|SFH| Launch Gaming Community Internet Radio Station!
We would like to announce the release of our own monkey powered music box, better known as |SFH| Radio!

Our internet radio station is available in all 3 of your favourite flavours:

Windows Media Audio (asx)
Shoutcast (pls)
Real Audio (rm)

We will be providing a 24/7 mix of Rock, Dance and Trance, mixed in with live shows and general merryment!

For more info please visit the |SFH| Internet Radio homepage here: |SFH| Radio
|SFH| Star Wars Galaxies SWG Forums & Guild NOW OPEN!!


Work has been undertaken by Scotzman to get the guild up and running and it is well on its way! The |SFH| city of Macduff has been created on the planet of Dantooine (cords: -2500 -6300) on the European - FarStar Server. A large number of structures have already been completed including a bank and a cantina (The Bantha Bar)!. We will also shortly have a shuttle port and mining facilities!



On offer to ALL new guild members:
One free house of your choice, small, medium or large!
100,000 credits to get you started with maintaining your homes and other structures!

Are you a Trader? Do you need materials? Can they be mined? We have the structures for people to mine their own resources. Alternatively, the guild also have large stock piles of all major supplies!


For more info please see the latest info see our SWG guild page here:
|SFH| SWG Guild Homepage

Visit the public Star Wars Galaxies SWG Forum here:
Star Wars Galaxies SWG ForumTo download the latest patches visit the Star Wars Galaxies downloads page here:
Star Wars Galaxies SWG Downloads / PatchesTo join our |SFH| Star Wars Galaxies SWG guild please post your details in our recruitment forum, here:
Star Wars Galaxies SWG Guild Recruitment

Dawn of War: Dark Crusade - Release Date Announced!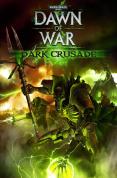 The new Dawn of War expansion, Dark Crusade is due for release on 27/10/2006. We at |SFH| can't wait to try it out! A demo version has been released and is available for download here:
Download Dawn of War: Dark Crusade Demo

The bitter war for domination of the remote planet Kronus rages between Tau, Orks, Space Marines, Eldar, Imperial Guard and Chaos whilst deep in their tombs beneath the surface the sinister Necrons are awakening after 60 million years in stasis. Now, in the 41st millennium, they have found a galaxy teeming with life - a galaxy ripe for harvesting.

In addition to the two new playable races, Dark Crusade will feature an all-new single player campaign centering on the conquest of a "meta-map," with each territory captured giving tangible rewards to the occupying force. A greatly expanded multiplayer component and a completely unique economy model for the Necrons will present gamers with the most compelling Dawn of War game to-date.

EDIT: This release date has now been pushed back to 3rd November 2006 - doh!
|SFH| Co-locate our own server
Great news! We have finally co-located our own dedicated clan server at the Blue Square data centre in Maidenhead through Poundhost Internet LLP. We have started off with a simple Compaq DL380 G2 (Dual 1.26ghz + 2.5GB RAM) as a test rig and once we're sure that we're happy with the connection we will be replacing it with a more powerful box (dual core with lots of RAM) so we can run more clan servers for more games.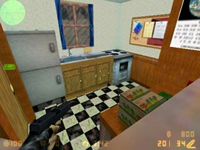 In the mean time, our new clan servers are as follows:

85.234.152.59:27015 - |SFH| New Rats Server | www.sentfromhell.co.uk85.234.152.59:27016 - |SFH| New Classics and Customs Server | www.sentfromhell.co.uk85.234.152.59:27017 - |SFH| Day of Defeat: Source Server | www.sentfromhell.co.uk85.234.152.59:27018 - |SFH| KZ Jump Maps Server | www.sentfromhell.co.uk

See the Clan Servers page for more info.



EDIT: We have also added a 4th clan server - KZ Jump Maps which is an 8 man server running jump maps 24/7. This will have checkpoint installed asap for all you jump fanatics!
Warhammer : Mark of Chaos - New Games Workshop RTS!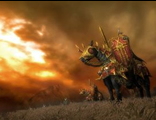 Thats right, the Games Workshop have decided to license a new RTS game, this time set in the fantasy Warhammer universe...

Warhammer : Mark of Chaos is being produced by Black Hole Entertainment, though no release date has yet been set.

Unlike most RTS games, where you will start from scratch with each new battle, in Mark of Chaos you keep your army from battle to battle and the army you finish the game with is the same army that has battled with you throughout the whole campaign, so there is a premium on keeping your veteran units alive and keeping your Champions healthy.

In multiplayer, you can do all of the above customisation of your army, and you can also customize everything about the look of each unit. The editor allows you to paint your army any way you want, create a custom banner for them, and further customize every aspect of how they look, form the armour they wear to the type of beard they have on their faces.

The storyline itself has been described by the games lead producer: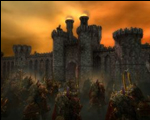 Chris Wren: The storyline for Mark of Chaos begins at the end of the Great War between the Empire and Chaos. In Warhammer lore, Magnous the Pious of the Empire has struck down the Chaos leader Aasavar Kul using his Hammer imbued with the spirit of Sigmar, an Empire god. With their leader slain, the Chaos army has broken into small tribes and war bands and is left scattered throughout the northern Empire. The leaders within the Empire are left squabbling for power all the while a corruption of Chaos from within the Empire begins to take hold and the Chaos forces scattered about begin to search for a new leader.

You will take up the role of either an Aspiring Champion of Chaos or the Empire to begin this struggle. On the Empire side, you begin as a lowly commander forever hindered by your family's dark past, your father and entire family has been once accused of being in league with Chaos and your entire family bears this mark. You must prove your worth to the Empire by leading its forces to victory over the Chaos Hordes to regain your family's honour. Should you begin the game by choosing Chaos, you will start as an aspiring Champion but without an army and you must challenge the other tribes of Chaos to earn their respect and loyalty by defeating their leaders, with this you will build your army and restore the taint of Chaos that once plagued the Empire.

For more information see CVGs interview with Chris Wren HERE.
Happy SysAdmin Appreciation Day!

Today is SysAdmin Day when for generations people have given thanks, and even small gifts, to show their appreciation of the work of the humble administrator.

Dont be shy, they're particularly fond of gifts of cash!

http://www.sysadminday.com



Sent From Hell aquires Sent From Hell?!?

We at sentfromhell.co.uk have finally purchased the sentfromhell.com domain name. To tell the truth we were not all that fussed about it before, until some thieving b****** bought it up in order to try to sell it back to us for about £150?!?! Well as we all know theres only one way to deal with bullys... ignore them, so we did! 6 months later their registration expired and we bought it back up! Hehe!



So for those of you "in the know" a we've now setup a redirector from the sentfromhell.com to the original sentfromhell.co.uk address. Simple, but effective!
Site Version 2.2 Released!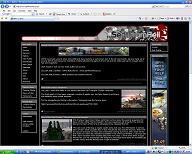 I have now completed and uploaded the latest (hopefully stable!) release of the site, version 2.2. A full changelog is available on the related forum post but the main public functions affected are as follows:

Added General Info section to the top of each section page
Added ability to add/delete 250 character comments on news articles and match results - deletions only available to admins.
Added site News Archives
Added Tome (Ex-Members list)
Added dynamicaly updateable game pictures to server page
Displayed number of comments per article on news pages
Added dynamic sponsorship info editing to site admin pages
Added ability to edit City information in location on profile
Numerous minor bug fixes


Dawn of War: Patch 1.5 Released!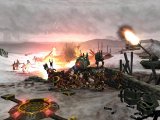 Yes, yes, I know this news is a bit behind the times but I thought I'd post it anyway!

The DoW patch 1.5 has been released a couple of weeks ago. We have tested it and there are certainly some mixed opinions!

For the changelog and further information / discussion see the forums here:

http://www.sentfromhell.co.uk/forum/forum_posts.asp?TID=3201
Dawn of War: Dark Crusade - Title and Second Race Revealed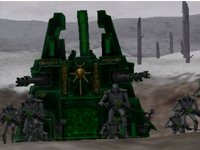 THQ Producer Sean Dunn today confirmed rumors about the second expansion for Dawn of War, titled "Dark Crusade". The new expansion will bring the Tau and the Necrons to Dawn of War and is scheduled to be released this fall.

"The cat is out of the bag a couple weeks early, but yes, this information is correct. Dawn of War: Dark Crusade does in fact include the Tau and the Necrons. There will be massive amounts of video and screenshots coming out of E3, and I even will try and make our entire E3 presention available in HD online somewhere. I can truly say that I have not been more excited about the new races. I have never been a huge Necron fan, but not surprisingly the designers and artists have done an incredible job on both races, and the Necrons are a sight to behold!"
Winter Assault : 1.5 Proposed Changelog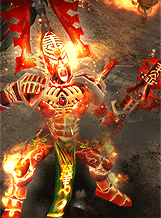 The latest proposals for the WA 1.5 changelog have been announced! The general breakdown looks like:

Space Marines
Better Landspeeders
Worse Assault Terminators
Worse Whirlwinds (By 50%)!

Chaos
Raptors now have the Flame Thrower heavy weapon upgrade
Increase in available heavy weapons
Doubling the cost of Beserkers!

Orks
Better Stormboyz
Better Tankbustas
Dramatically reduced the amount of damage the Mega Armored Nob Power Claw does to Vehicle High armor

Eldar
Rangers units improved
Reapers cheaper but not as good
Fire Prisms increased from 3 to 4 on squad cap (making maximum of 5!)

Imperial Guard
Command squads improved
Weapons improved for numerous troops
Numerous bug fixes

For more details information see here:

http://dowp.mednickonline.com/modules/news/article.php?storyid=143

Winter Assault at World Cyber Games 2006
The World Cyber Games has announced the titles for the 2006 competition, and Dawn of War: Winter Assault is among them.

The World Cyber Games Committee today announced the eight titles that will serve as official games for the 2006 World Cyber Games. The six PC games and 2 console games includes: StarCraft: Brood War (PC); Warcraft3: Frozen Throne (PC); Half-Life: Counter-Strike 1.6 (PC); Warhammer 40,000: Winter Assault (PC); FIFA Soccer 06(PC); Need for Speed: Most Wanted (PC); Dead or Alive 4 (Xbox 360) and Project Gotham Racing 3 (Xbox 360).

These will serve as the official events at the 2006 Grand Final in Monza, Italy this October. Organizers are particularly excited by the inclusion of Project Gotham Racing on the Xbox 360 since the Grand Final event will be held at the world famous F1 Autodromo in Monza, known throughout the racing world as the premiere racing facility on the Formula 1 circuit.

In addition, the Counter-Strike competition has been changed from Source to 1.6 to facilitate better operation of tournaments leading up to the Grand Final. This move comes as a result of player feedback on the World Cyber Games website following last year's successful event in Singapore.


Battlefield 2142?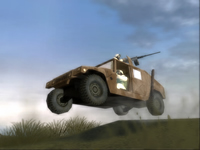 There's a Battlefield 2: Modern Combat Q&A on Shacknews where Dan Blackstone answers questions about the upcoming console edition of the modern combat shooter. Along the way he makes a cryptic hint about the future of the Battlefield franchise when asked about what's next:

"We're about to announce something very big, so stay tuned. One other interviewer asked this and I gave him a hint, so it's only fair that I do the same for you: 3213/3X2. Or said another way: S.R. 4588164."

A follow-up on Shacknews shows a couple of their readers seem to have worked through the elementary puzzles: "the first set of numbers comprise mathematical operations (equaling) 2142. The second phrase indicates the square root of 4588164, which is 2142." Seems like a pretty strong hint that the future of the BF series is in the future in Battlefield 2142.
Now Recruiting for Dawn of War and Battlefield 2
Sent From Hell are now recruiting players for Battlefield 2 and Warhammer 40,000 Dawn of War (inc Winter Assault expansion)...

If you're intrested in playing for us please sign up and post your details on our recruitment forums CLICK HERE including an active e-mail address where you can be reached.


Psychostats now on all Servers!

Just a quick announcement for all you stat junkies out there, I have now setup Psychostats for both the Rats and Classics servers. The links are available from the servers page but just for your ease I have posted the links below:

Rats Server:
http://sfhrats.fusionstats.com

Classics and Customs Server:
http://sfhclassics.fusionstats.com

Help us to pay for our servers!
Rent a Server:
I will be putting proper ads on the site over the coming weeks but if you are interested in getting a quality server at a much cheaper price than even a dedicated box (and help us out as we get a wee kick back for everyone we sign up) then look no further than clanservers. They now provide UK London based servers on VERY high spec boxes! (Dual 3ghz Xeons with 2GB+ ram - Luuuuurvely!!!) CLICK HERE FOR TEST IPS

Point to note, when you click the link it will, add our reference so we get a donation. If you look then go back later to buy please use the link below to make sure we get a donation otherwise we get nothing!





Donations:
If you dont wish to buy a server but would like to donate a little to help |SFH| continue to provide you with excellent Rats maps etc then please Click Here!!!

Dawn of War News: Second DoW Expansion Announced!
THQ has Announced today that a second expansion is in the works for the one million unit selling Dawn of War franchise. The expansion is due out fall 2006 and will feature TWO new races bringing the total number up to 7 unique races! The press release also confirms that one of the two races will infact be the technologically advanced Tau.
Tranj of THQ comments on the exciting news and whats in store for the DoW community:

Quote: "We're extremely proud of the world-wide critical acclaim that the million-unit-selling Dawn of War franchise has received to-date," said Ron Moravek, general manager, Relic Entertainment. "With this latest expansion, we've taken feedback from the players to create a powerful, action-orientated single- and multiplayer experience that is enriched by the quality and depth of the Warhammer 40,000 universe. Dawn of War will be forever reforged for the Greater Good!"

Quote: "The expansion was one of the exciting announcements, but not the last. I can't spill the beans yet, but when it's time it would happen here first. As for reducing the "spam fest" aspect of WA, that is definitely one of the focuses of the next patch. Sorry to be so vague, but if I announced something now and it didn't come to pass for one reason or another, you guys would be pissed. We have a lot of insanely cool stuff hiding up our sleeves."



Calling All Graphic Designers!!!
We need an advertisment to go on the main page and all pages below (to replace the existing warservers one) which will encourage people to donate money to the server. The ad will then be hyperlinked to whatever system I setup to allow donations. The spec should be as follows:

Format: jpg (static), gif (static) or if youre feeling adventurous, flash animation
Size: 100 pixels wide
70-300 pixels high
Max File Size: 100k
Design: should be in the spirit of the rest of the graphics on the |SFH| site.

All entries to be in BY Sunday 26th Feb 2006 @ 7pm

For further details see here: Calling All Graphic Designers!!!

New Server IPs
[ IPs Removed ]

Dependant on performance this may be only a temporary server but if the IPs change again I will update the site with new details...

UPDATE: We have decided to go with another server provider for a more permanent solution, Clanservers.com

We have bought 2 servers to replace the two above and the IPs for these will be announced tomorrow after we have had time to set them up properly.

Clan Server
We are currently without a server as we were unable to afford to renew the old one... we will be purchasing a new server this week but will only be able to afford to run a max of one or two game servers (eg a rats and a classics/match server).

More news to follow...
Xmas Break 2005-2006
Just to confirm I am setting this years xmas break as Thursday (22nd December) to Monday 2nd Jan 2006 inclusive. This means tonights practice will be the last this year, though I'm sure there will be a few peeps about on Thursday night for a pickup game or a bit of classics and customs. We will start back fresh in the new year on Thursday 6th Jan 2006 assuming we actually have a server organised by then! In the mean time vent will of course be available for regular gamage...

A word of warning for public players - we may be losing our current servers due to lack of funds but rest assured we hope to be back in the new year with a minimum of a new Rats server. Keep your eyes peeled here for more details!

Finally, everyone have a great Xmas and a Happy New Year for the guys here at |SFH|!!!



Dedicated Server Rebuilt
Some of you may have noticed that our main server went down last weekend for about 60hrs. The reason for this was that it was being repatched and rebuilt with Windows XP.

We are now in the process of reconfiguring all the configs on our servers for the XP dlls but this is a lengthy process so please bear with us. The servers are all up and running now but it simply means that some features may not be available (such as stats) for the next few days.

Thank you all for your patience and understanding...
Server Renewal
Our dedicated server has now been renewed for another 3 months, thank you again to everyone who kindly contributed to the costs.

If any public users of the server wish to donate a little bit of money towards the server it would be greatly appreciated, please contact me directly in IRC or on the server for details... Cheers!

Happy Birthday |SFH|!!!
It has come to my attention that on the 1st of June this year (give or take a couple of days), |SFH| celebrates its 3rd birthday...

During this time as a clan we have had almost 100 members and our servers have served over 40,000 members of the online gaming community...

I would just like to say thank you to everyone who has made this possible over the past few years and wish everyone and the clan itself continuing success in the coming ones...

LONG LIVE |SFH|!!!



Server Changes
The original match server has now been changed to a permanent classics and customs server and we have added a fourth PRIVATE server for matches, praccys and pissing about on...

CounterStrike Server

Server 4 - |SFH| Match Server | www.sentfromhell.co.uk
IP: 84.18.199.115:27018
Add to HLSW: Click Here
Live Stats: Click Here

The Dedicated Server Has Arrived!
Our new dedicated box has arrived and our new server details are as follows:


CounterStrike Servers

Server 1 - |SFH| Rats Server | www.sentfromhell.co.uk
IP: 84.18.199.115:27015
Add to HLSW: Click Here
Live Stats: Click Here

Server 2 - |SFH| Classics and Customs Server | www.sentfromhell.co.uk
IP: 84.18.199.115:27016
Add to HLSW: Click Here
Live Stats: Click Here


CounterStrike : Source Server

Server 3 - |SFH| Source Server | www.sentfromhell.co.uk
IP: 84.18.199.115:27017
Add to HLSW: Click Here
Live Stats: Click Here
New |SFH| CS Server up and running!
The new temporary server is now up and running with the following details:

Game server: 16 player public branded Steam server
Server IP/Port: 84.18.199.77:27017
Map Rotation: What else?! RATS!

Standard installed mods : Metamod
Installed mods (as chosen by you): AMX

WEBSITE MOVING HOST!
I am moving the whole site back to our original hosts on FastHosts as they have some good deals on space and b/w. Also they were VERY reliable unlike the company were with at the moment, as well as the fact that their servers are in the UK so no more incorrect dates on the forums...

This will happen over the course of the next 2-3 days hopefully and you may have some DNS issues when trying to access the page. I will endeavour to disable the forums over this period or give you a temporary link on which to access the new hosting for the site.

Update (2pm):
While your DNS entries are being updated (and these will happen on an ISP by ISP basis), the website will temporarily available here:

http://domain781662.sites.fasthosts.com/

However please note this will be unavailable until tonight when I copy the site across to the new location...

Update (7pm):
Everything has now been moved to the new hosting - all should be working fine and we are just waiting for the DNS entries to update. I have put an auto-forwarder on the old hosting to the temporary space.

Update (23/03 @ 2pm):
All of the DNS entries have now been replicated pretty much so all should be working fine now! The only proviso is that the webmail access from the main page for members is unavailable but can be accessed from http://webmail.sentfromhell.co.uk instead for now.

|SFH| Lan 3 Featured on Radio 2!
Well blow me down with a feather, not only was our lan a GREAT time and a MASSIVE SUCCESS (thanks Harv!), but we also got a mention on Jonothan Ross' Radio 2 show on Saturday morning! We have a copy of the broadcast and will be putting a link up very soon along with all the pics from the lan. Well played all and I cant wait til the next one!
Microsoft Serial Verification & Updates Email
Posted on www.enemydown.co.uk:

If anyone gets a email of this kind please DO NOT respond or follow its instructions as you may lose more than just your Windows Serial key !!

"
Microsoft Anti-Piracy Team

Serial Verification & Updates

Dear Microsoft Windows User,

We here at Microsoft would like you to still receive your normal computer updates, That Will protect your computer from Viruses and spyware. We have noticed A lot of people are illegally Using our services Without paying for their Windows Operating System. Therefor we\'ve made a web site so you can update or validate your windows serial and credit card information. If you do not comply with our policy, windows will ask you to reactivate your serial number, and it will become invalid. So you will lose any information on your computer. If you do not validate your serial number, your copy of windows will be labeled as piracy. Your Credit Card will not be charged. We use your credit card information to validate your windows system. If any one else has your serial number we will contact you by phone. It is critical that you update your serial number and validate it, so no one else will attempt to use it. We\'ve also added Programs to help fight piracy and adware. After your verification is complete, You can download these programs free of charge. Please validate your account by Signing in our web site below

http://support.microsoft.com/defaul t. aspx?scid=kb;en-us;291997&sd=ac tivate&key

Thank you.

Microsoft Product Support Services

Note: This email may contain confidential information. If you are not named on the addressee list, please take no action in relation to this email, do not open any attachment and please contact the sender (details above) immediately.

©2005 Microsoft Corporation. All rights reserved. "


I have spoken to MicrosoftUK and they can confirm that they never use this kind of system and it is a SPAM EMAIL that should be ingored and mentioned to all your friends and colleagues not to follow its instructions.

This may seem a easy to spot spam email but someone may just give their CC details and not realise its a con and lose a stack of money via a credit card scam
So if this post just stops ONE person falling onto this trap its a good day indeed
Forum Issues
After the site was down for a couple of hours yesterday due to issues with our web server, the email component of the forums is currently unavailable and is causing internal error 500 messages to appear when posting.

When this happens, your post has been successfully added to the site however the email notifications have not been sent. Simply click back on your browser to return to the thread and see your updated post.

I have submitted a support ticket to our web hosts and eagerly await their response...


22/01/2005 15:05 - This issue has now been resolved. Please post on the appropriate forum thread if you have any more issues.
Happy New Year
Happy New Year everyone and best wishes from |SFH| for the coming months!
Promotion!"
Congratulations to everyone, through all our hard work and practice we have now been promoted back up to Division One on enemydown.co.uk! Well done everyone and lets keep it up in the new year and see if we can reach even higher!

|SFH| Official Xmas Break
|SFH| official Xmas break will be from Monday 20th December 2004 to Monday 3rd Jan. This means last praccy/match of the year will be Monday 20th and the first of the new year will be Thursday 6th Jan. I would hope to see everybody at both nights if possible... Merry Xmas everyone!!!
DNS Issues Resolved
Our DNS issues have now been resolved.
DNS Issues!
Just emailed this out to all forum members:

Hello All,

The |SFH| site is currently experiencing some major DNS issues... if you wish to access sentfromhell.co.uk over the next couple of days (or until we get this sorted), you can access via the following address:

www.sentfromhell.co.uk.saturn.secure-xp.net

Regards

|SFH| Web Administrator

Clan AGM 2004 - Thu Sep 2nd @ 9pm
Just confirming that our clan AGM is being held tomorrow, Thu Sep 2nd @ 9pm. All members and trialists are expected to attend! Be in #sfhclan by 8.55pm for a 9pm start...
Counter-Strike: Source Beta Opens
The second phase of the Counter-Strike: Source beta has opened and the game is now playable for owners of Counter-Strike: Condition Zero and the ATI/HL2 bundle. During this limited-time beta, issues can be reported using the in-game bug-reporting tool. In addition any crashes will automatically generate a report back to Valve's bug database.

Sourced from www.steampowered.com on 18/08/2004.
|SFH| IRC Bot
Just a quick announcement:

We have just taken ownership of our brand spanking new and sexy IRC StatBot kindly provided by stat-bots.dk. Our Bot is appropriately called |Cheerleader| and her stats can be found at the following link:

http://www.stat-bots.dk/stats.php?chan=sfhclan

Also just installed Statsme on to the server
New CS Server
WarServers.com || SFH Clan Server |
80.168.35.22:27015

Heres the details for our new clan server which went Live last night. Adminmod will be updated asap.

The plan at the moment is to have a custom map rotation of mainly rats maps... The full list will be announced on the forums soon.

In the mean time check out the server info here...
Version 2.1 Released!
Believe it or not here it is already! Version 2.1 of the new site has been completed and uploaded. It includes a number of bug fixes (including a fix allowing people to actually start registering again - oops, should have tested that!) as well as a new login system to allow clan members access to their webmail via this site.

As for our DNS problems, aparently the DNS update failed and therefore its going to take at least a day or two more to update as the change needs to be resubmitted.

Any questions please dont hesitate to contact me (preferably via the forums or irc until the DNS starts working again!)
sentfromhell.co.uk Version 2.0 Complete!
Ok lads and ladies, I have FINALLY finished the initial release of the new page. You can find it in its current state with pretty much everything working fully.

Over the coming weeks I will be adding more features such as the comments system (allowing you to leave comments on both news stories and match calendars/results). I will also be updating a number of other areas and attempting to upgrade the code for the entire site to the latest web wiz version to update a few bug fixes in the core code etc but for now here it is in all its glory... enjoy!

A quick note as well to all |SFH| members - those of you wanting your own @sentfromhell.co.uk email address available via POP3 and webmail please catch me in IRC or post your request on the appropriate thread in the forums. Ta!

The New Site - Nearly Complete!
I have finally found a few hours to try to finish the new webby in time for our new hosting provided by... me!



I decided we didnt have time to wait around for our new "sponsors" to bugger around so I went out and found us some nice cheap hosting from http://www.landofnet.com which I plan to just pay for myself...

If anyone wants to chip in a couple of quid to help me out (hosting is gonna cost about £40 p/a) then feel free to ask me for my bank details at any time...


Copyright ©2002-2022 Alex Galbraith
Version 2.2 Build 10